Classic Lambretta Scooters for Sale
Classic Scooters UK Buy and sell only Authentic Classic Scooters from the late 1950's, 1960's and the 1970's. We are highly selective in our purchasing & endeavour to Sell Scooters with known BRITISH First Registered History or with Direct ITALIAN Import Proof. We GUARANTEE the Frame Authenticity of every Scooter we sell
We CATEGORICALLY REFUSE to deal with any Scooters knowingly Restored or Imported from Vietnam, Pakistan or Indonesia.
Please see below for our current Authentic Lambretta stock or contact us if you have a particular Lambretta in mind and we will try out utmost to source one for you.
Please also contact us if you have a Classic Lambretta you would like to sell - 'Barn finds' to complete restorations.
Lambretta Scooters Currently in Stock:
1962 Innocenti Lambretta LI125 Series 3 (175cc)
Price 1: £ 4,450
Price 2: N/A
- Sale Type: CLIENT SALE
- Frame Number: 125LI 048936
- Engine Number: 125LI 048195
- 175CC Kit Fitted & 12V Electronic Ignition
- Direct Italian import & UK Registered
- Sympathetically restored in the original colour
- Status: Coming Soon
- Virtual 'Live' Viewings available for Serious Buyers
- Please Contact us for more information & to arrange a viewing
- UK Delivery from £65
- Worldwide Shipping Available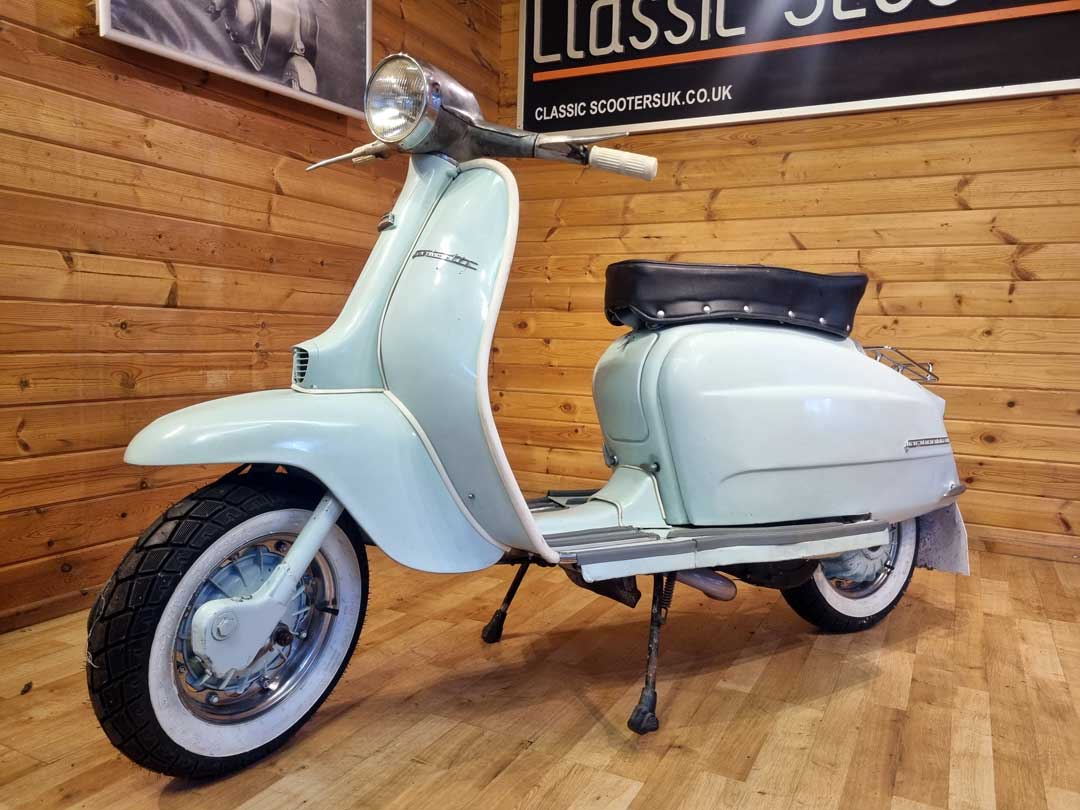 1965 Innocenti Lambretta TV200 (GT)
Price 1: £ SOLD
Price 2: N/A
- Sale Type: CLIENT SALE
- Frame Number: TV3 536539
- Engine Number: TV2 546107
- Used as the Star Scooter at 'Pretty Green' Launch party.
- Bespoke Ancillotti Seat. Unique Panel Wrapping (Removable)
- 12V Electronic Ignition
- Status: DEPOSIT TAKEN
- Virtual 'Live' Viewings available for Serious Buyers
- Please Contact us for more information & to arrange a viewing
- UK Delivery from £65
- Worldwide Shipping Available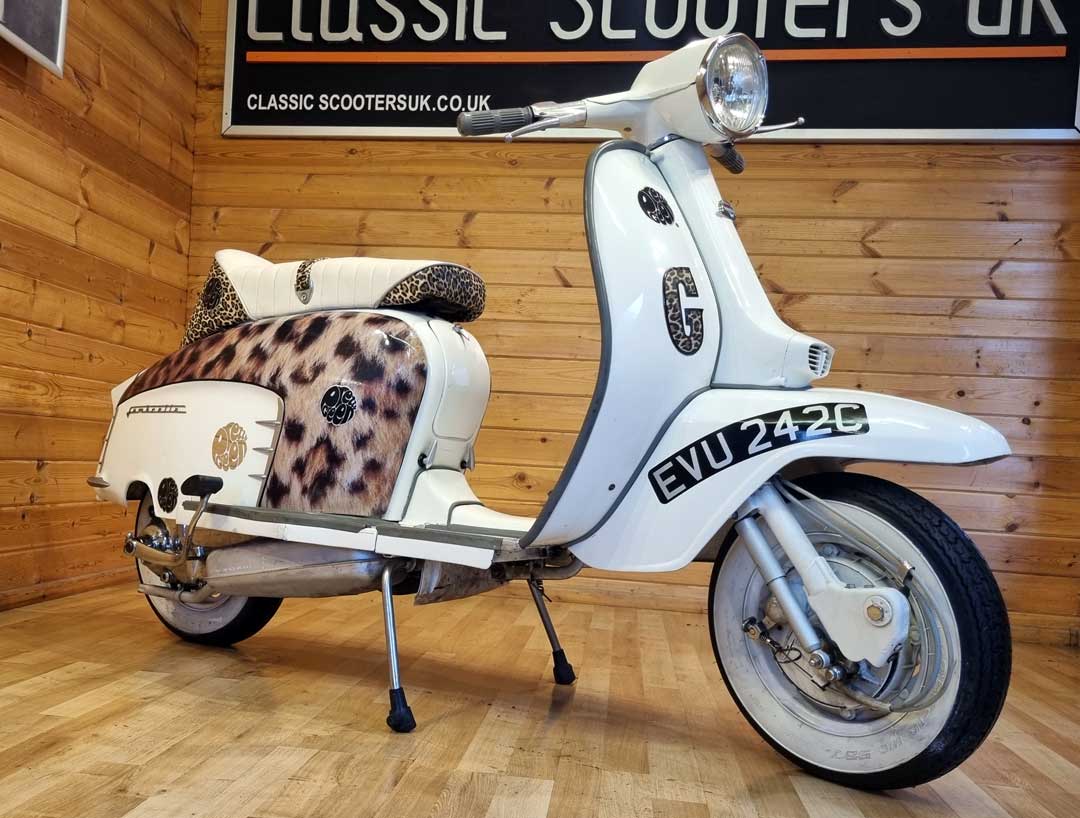 1963 Innocenti Lambretta LI150 Series 3
Price 1: £ SOLD
Price 2: N/A
- Sale Type: CLIENT SALE
- Frame Number: 150LI3 632138
- Engine Number: 150LI 631678
- Standard Scooter with 12V Electronic Ignition
- Status: SOLD
- Virtual 'Live' Viewings available for Serious Buyers
- Please Contact us for more information & to arrange a viewing
- UK Delivery from £65
- Worldwide Shipping Available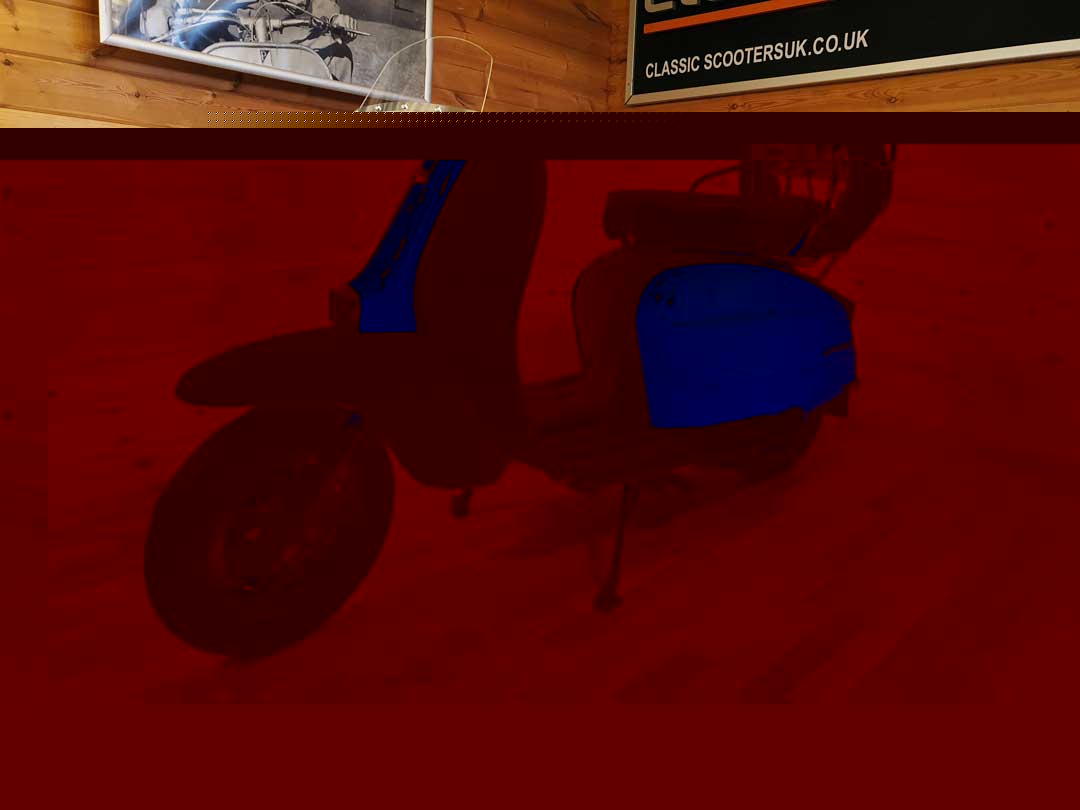 CSUK ARCHIVE - Previously SOLD Lambretta Scooters